Manufacturing companies today are facing increasing competitive pressure to innovate, increase productivity, and lower costs. Automating inefficient processes is a key component of their forward-thinking strategies. Through workflow and process automation, the early-movers are significantly improving their operations and profit margins.

Meade Willis' XRP cloud-based platform offers a suite of stand-alone or integrated solutions to streamline supply-chain operations and workflows, and reduce inefficiencies found within both internal and external processes. XRP solutions connect to both customer and supplier systems to facilitate procurement, manage inventory, as well as exchange business critical documents and data to create significant business value.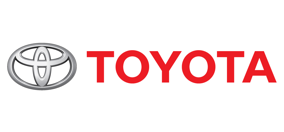 Meade Willis

EDI Benefits
Simple to use and implement

Easy-to-use interfaces, and a leverageable library of highly-adaptable modules and functionalities.

Powerful

Meade Willis' XRP platform scales to accommodate small to huge enterprises, from customer EDI compliance initiatives to warehouse management and supplier procurement portals or integrations.
Flexible and Efficient

Meade Willis solutions can be fully adapted for business and country-specific requirements. Our out-of-box and tailored options are in use across the globe, incorporating decades of Meade Willis expertise as a retail solutions provider.

Seamless Integration and automation

Meade Willis integrates easily with multiple internal systems and ERPs, processing information in any format or connectivity method. Fully-automated (machine-to-machine) solutions or XRP cloud-based portal options allow digitizing supplier and customer processes.
Meade Willis' XRP platform integrates with:


Solutions for Manufacturing
We can offer a wide range of solutions to fit your business, here are few we already implement